Anjas Wohnzimmer-Benefizkonzert findet nach einem Jahr Pause erstmalig im Haus der GemeinsamZeiten statt. Freut euch auf einen musikalisch abwechslungsreichen Abend mit Klassikern wie What A Wonderful World, A Taste Of Honey, Misty und Lullaby Of Birdland sowie einigen Überraschungsgästen.
Die gesammelten Spenden gehen in diesem Jahr einerseits an ein Waisenmädcheninternat in Kolumbien. Zum Anderen wollen wir auch für die ukrainischen Flüchtlingsfamilien sammeln.
Sonntag, 03.04.2022, 16:00 Uhr im Haus der GemeinsamZeiten
Open End
Open Stage | Mic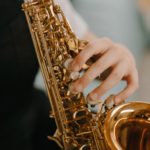 Für die Planung bitten wir um Anmeldung unter Tel.: 05723 / 981188.
Es gelten die aktuellen Corona-Regeln.